Need a guest lecturer at your university, school, conference or museum?
Insightful intros or academic deep dives into labour rights & sustainability, journalism & fashion ethics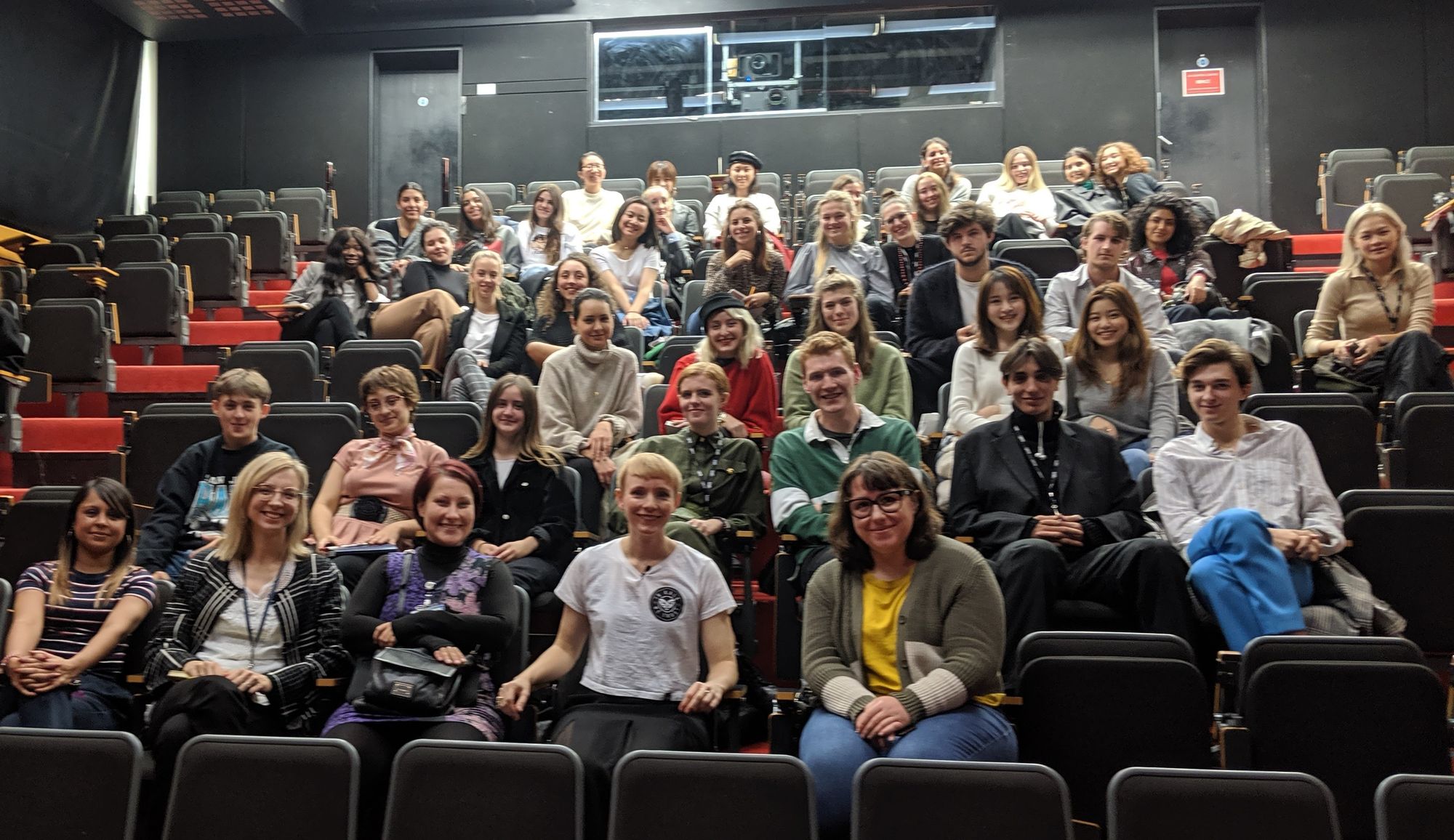 New Term, New Opportunities! Would you like to book me to do a guest lecture at your University / College / School? Or for your conference or museum programme?
I am an award winning journalist and author of two books on the textile, clothing, and footwear industry. I can provide an insightful introduction or an academic deep dive into issues like labour rights, environmental sustainability, supply chain journalism, the impact of Covid-19, consumerism, and fashion ethics. I can tailor lectures to your course requirements and I am happy doing online lectures.
I have lectured across Europe, including at London College of Fashion, Norwich University Of The Arts, Cardiff JOMEC, Kings University, Central St Martins, and Richmond University.
I don't offer university lectures for free, but my rates are reasonable. I can be contacted here.
Here are some examples of my recent lectures:
Fashion Disasters and Fashion Resistance for the Polyphonic Fashions course, Fashion History & Theory (Year 2) at Central St Martins. Includes pre & post class materials
Identifying Absences In Fashion History & Theory also for the Polyphonic Fashions course at Central St Martins. Includes pre & post class materials
Fashion: Factory collapses, Covid and Climate - Portsmouth University, Faculty of Creative and Cultural Industries - Global Week
Supply Chains and Investigative Journalism for the MA Lifestyle & Consumer Journalism module at Cardiff University's School of Journalism, Media & Culture (JOMEC)
Fashion and Ethics - Year 1 'Philosophy of Ethics in Research' module for BSc (Hons) Psychology of Fashion at London College of Fashion
Sustainability and the Shoe Industry - King Edward VI High School for Girls, Birmingham
Book talk and discussion at 'Secondhand Cultures in Unsettled Times' Interdisciplinary Virtual Symposium, at Cardiff University's School of Journalism, Media & Culture (JOMEC)
Fashion And The Need For Discomfort BA (Hons) Fashion Communication and Promotion, Norwich University Of The Arts (NUA)
Small group sessions - meeting with Year 3 students to consult on their final projects BA (Hons) Fashion Communication and Promotion, Norwich University Of The Arts (NUA)
Can Fashion Be Feminist? Ulster Museum, Belfast
What Your Shoes Are Doing To The World Rautenstrauch-Joest Museum, Cologne
Course Leader & Teacher Testimonials:
'We really appreciated your visit, getting the students thinking outside of their comfort zone/pushing boundaries is so important!'
'Thank you ever so much for your time and your amazing talk! The students were amazed by your talk and exchanged so many ideas after you left.'
'Thank you so much for your talk.  The girls got so much from it and found it incredibly interesting with some wanting to do follow up work on the issues you raised!'
'Thank you so much, I (and I know our students) truly appreciate you speaking with us today.'
Student Testimonials:
'I just wanted to say thank you so much. That talk and presentation was so amazing and inspiring, and I admire so so much what you do!'
'Thanks so much for speaking to us, I really enjoyed hearing what you have been working on!'
---