My Books

THE ANTI-CAPITALIST BOOK OF FASHION (AUGUST 2022)
Fashion is political. From the red carpets of the Met Gala to online fast fashion, clothes tell a story of inequality, racism and climate crisis. In The Anti-Capitalist Book of Fashion, Tansy E. Hoskins unpicks the threads of capitalist industry to reveal the truth about our clothes.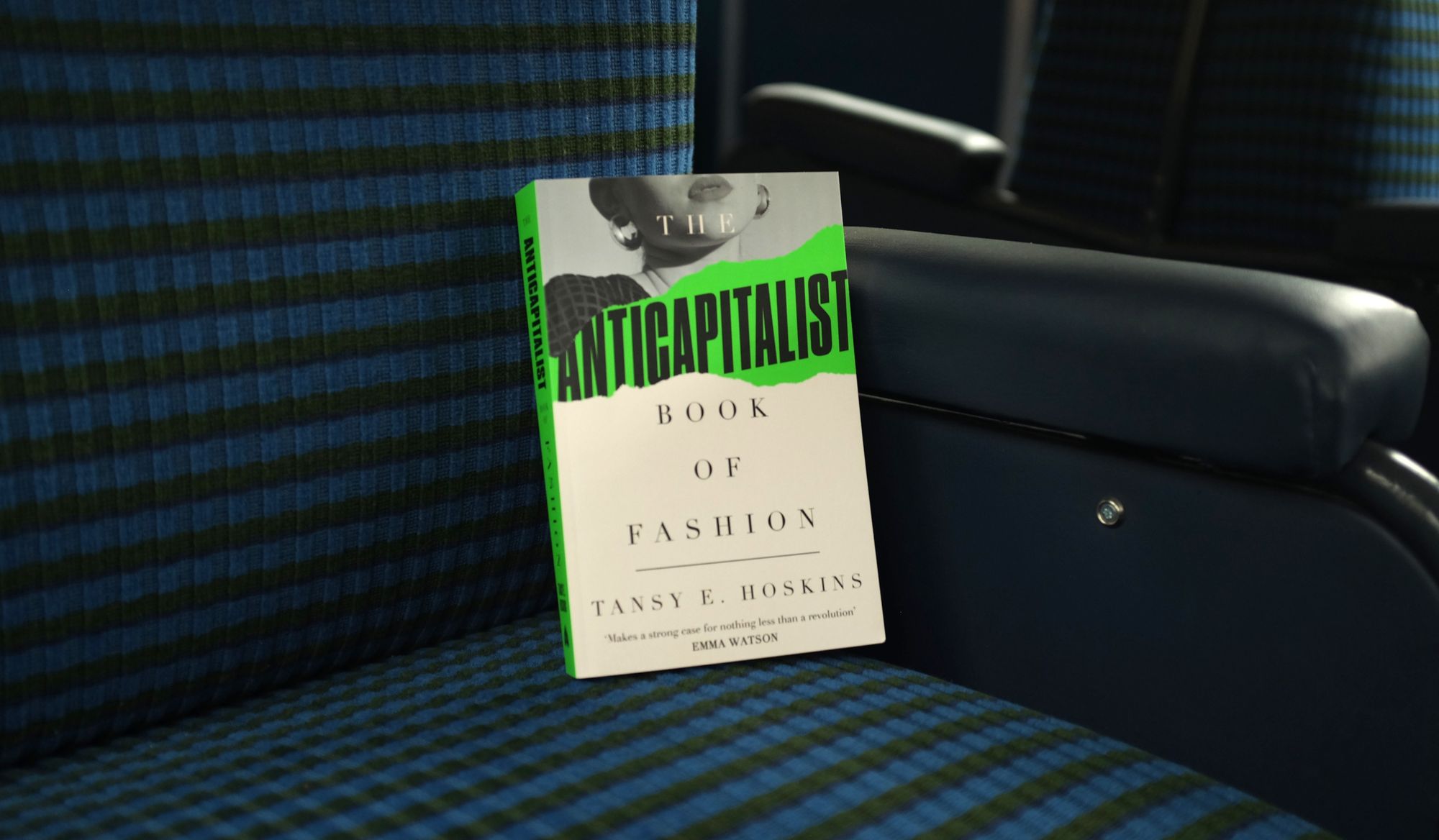 Fashion brands entice us to consume more by manipulating us to feel ugly, poor and worthless, sentiments that line the pockets of billionaires exploiting colonial supply chains. Garment workers on poverty pay risk their lives in dangerous factories, animals are tortured, fossil fuels extracted and toxic chemicals spread just to keep this season's collections fresh.
We can do better than this. Moving between Karl Lagerfeld and Karl Marx, The Anti-Capitalist Book of Fashion goes beyond ethical fashion and consumer responsibility showing that if we want to feel comfortable in our clothes, we need to reshape the system and ensure this is not our last season.
Some great things people have said about The Anti-Capitalist Book Of Fashion:
'Interrogates today's fashion landscape with rigour - will make you view your wardrobe through a different lens' - Lucy Siegle
'A masterclass in unpicking the threads of injustice, exploitation and oppression woven into our clothing. By joining the dots between fashion and capitalism, this is a route map to weave a different story for our clothing, our planet and its people' - Asad Rehman, Executive Director of War on Want
'A staple of contemporary fashion literature' - Austrian Fashion Association
'A classic read for all fashion students, and of course those interested in the politics of fashion. I will refer to my copy for a long time to come' - Caryn Franklin MBE, fashion commentator and body image activist
'A failure to imagine the end of capitalism goes hand-in-hand with a failure to imagine the end of fashion as a commodified sphere in which countless exploited workers labour so that the powerful can wear power-affirming garments. Hoskins' book does wonders to help its readers overcome both failures' - Yanis Varoufakis
Polish, Korean, and German editions of TACBOF will be published in 2023.
---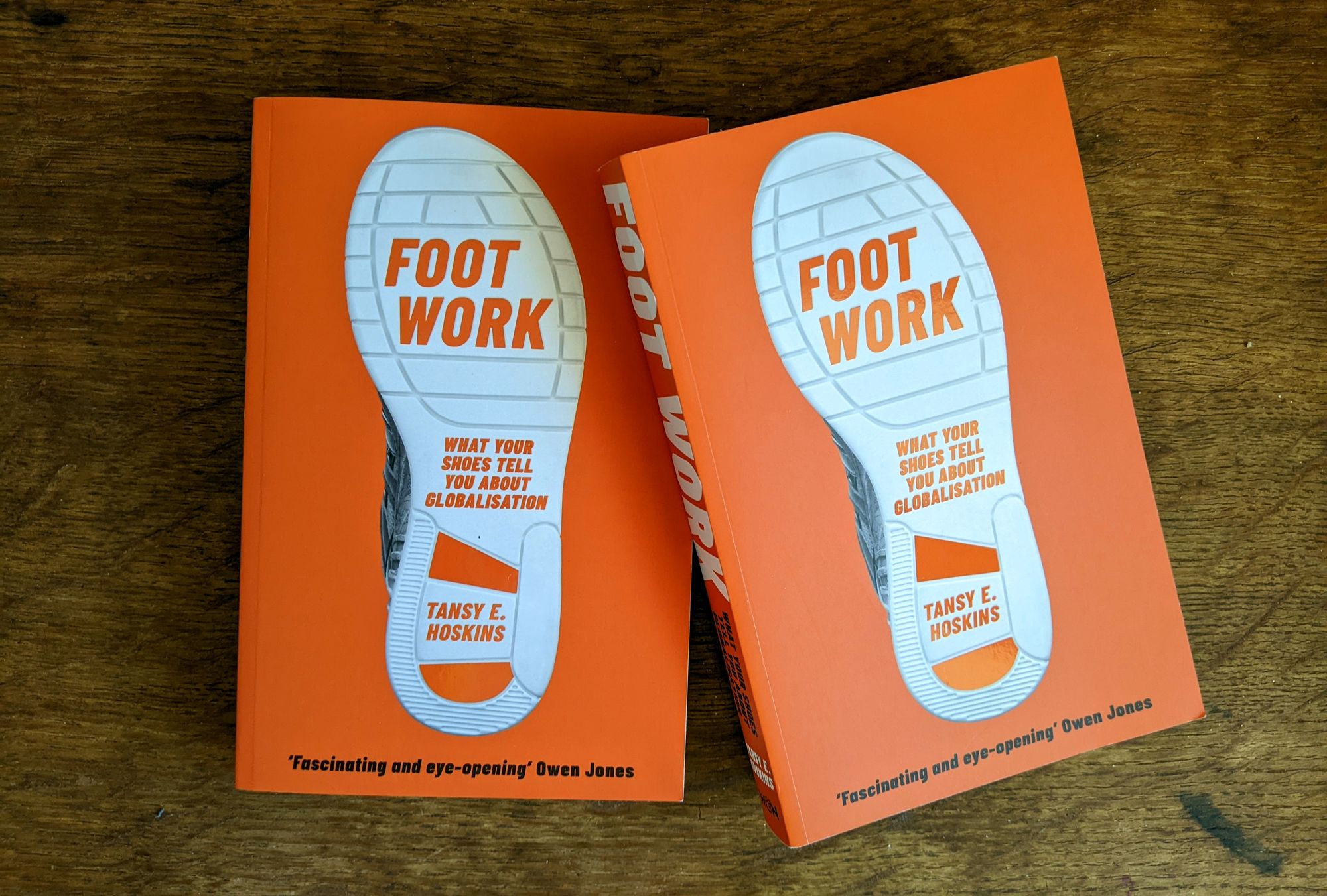 FOOT WORK - WHAT YOUR SHOES TELL YOU ABOUT GLOBALISATION (Orion, 2022)
In 2019, 66.6 million pairs of shoes were manufactured across the world every single day. They have never been cheaper to buy, and we have never been more convinced that we need to buy them. Yet their cost to the planet has never been greater.
In this urgent, passionately argued book, Tansy Hoskins opens our eyes to the dark origins of the shoes on our feet. Taking us deep into the heart of an industry that is exploiting workers and deceiving consumers, we begin to understand that if we don't act fast, this humble household object will take us to the point of no return. The 2022 paperback includes a brand new foreword about the impact of the Covid-19 pandemic on shoe workers around the globe.
And some great things people have said about FOOT WORK:
'A pioneering, pugnacious study' - Nature Journal
'Absorbing, meticulous and at times completely horrifying' - Lucy Siegle
'A superb primer on everything that is wrong with our world – and how we can start to change it' - New Internationalist
'Bracingly well written, this is a work of love, research and polemic' - Morning Star
'Fascinating and eye-opening, Foot Work shows brilliantly how a simple everyday object can shed light on the hidden costs of globalisation and environmental degradation' - Owen Jones
'Hoskins is a remarkable storyteller; as I visualised her rich, intense, and profound stories, I thought to myself that this important book must be adapted into a documentary film' Sven Segal, The Better Shoes Foundation
To read an exclusive extract in the Guardian, click here.
Foot Work has been translated into Italian & Korean with a Japanese edition on the way.
---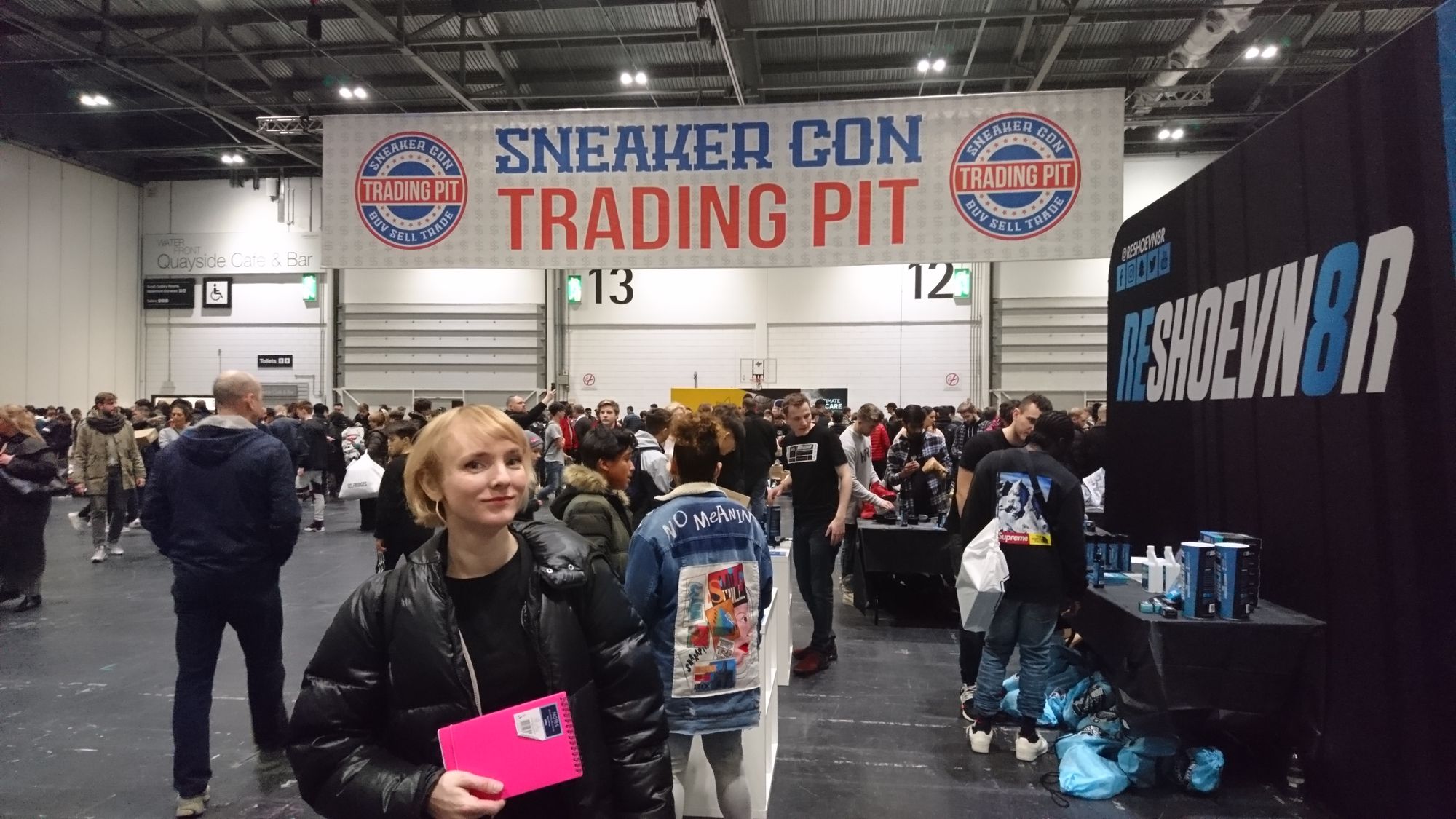 ---
STITCHED UP - THE ANTI-CAPITALIST BOOK OF FASHION (Pluto Press 2014)
My award-winning first book Stitched Up – The Anti-Capitalist Book of Fashion, is available in six languages and was selected by Emma Watson for her 'Ultimate Book List.' [To be clear this book has now been updated to become The Anti-Capitalist Book Of Fashion - if you'd like to buy/borrow one please go for The Anti-Capitalist Book Of Fashion not Stitched Up.]
Some great things people said about: STITCHED UP:
"An incredible accomplishment" - Susie Orbach
"Makes a strong case for nothing less than a revolution" - Emma Watson - picked for Emma Watson's 'Ultimate Book List' in Vogue.
"A book that hangs like a garment on a coat-hanger. Take it off the hanger and put it on. By which I mean - read it and walk through history" - John Berger
"A controlled demolition, [Hoskins] uses facts and footnotes to strip away the apparel trade's decorative exterior and then dynamites the foundations… This is a book that will need to stay in print for years to come" - Monthly Review