My award-winning first book Stitched Up – The Anti-Capitalist Book of Fashion, is available in six languages and was selected by Emma Watson for her 'Ultimate Book List.' In 2020, I followed this up with Foot Work – What Your Shoes Are Doing To The World, an exposé of the dark origins of the shoes on our feet which is currently available in English and Italian.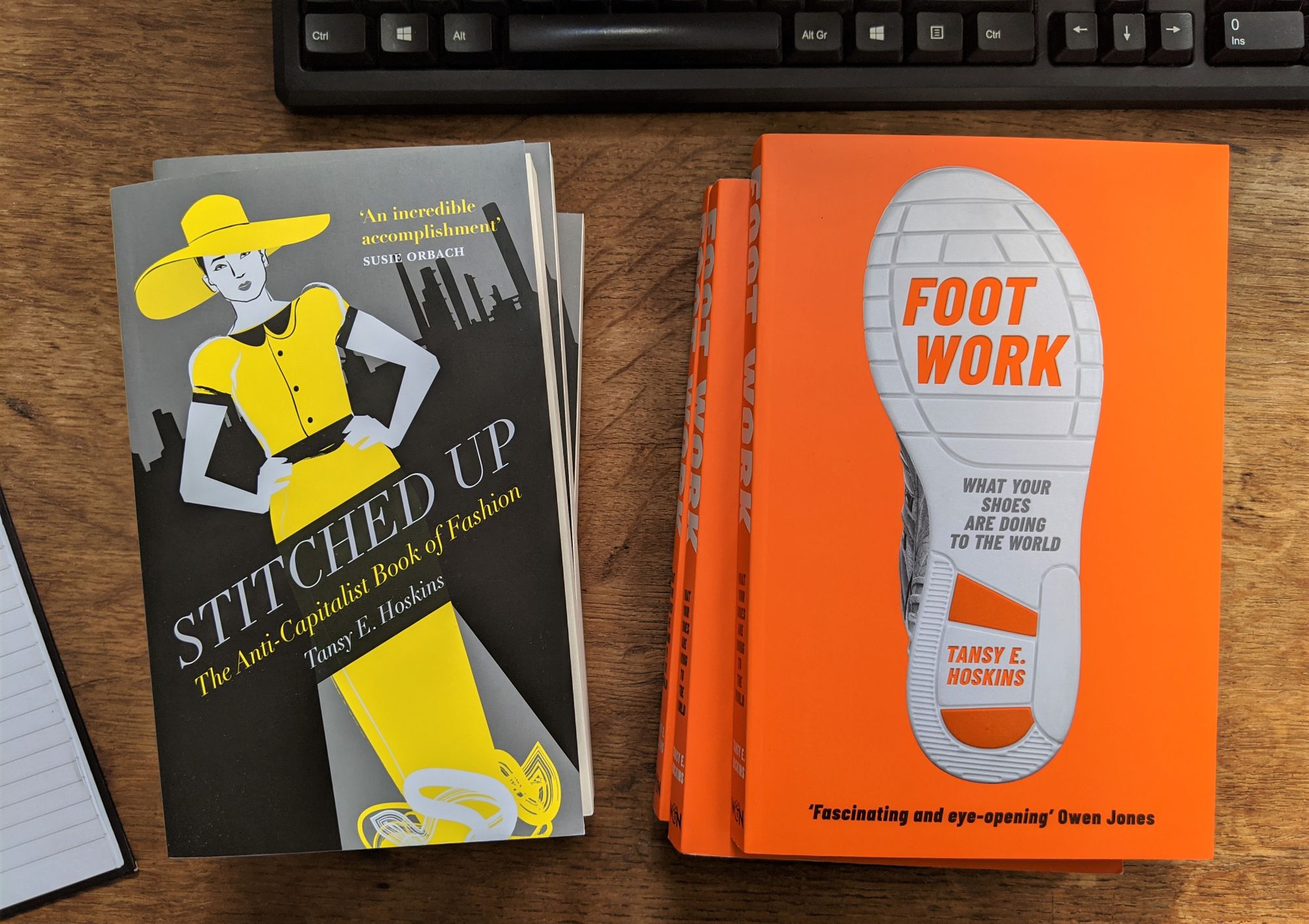 FOOT WORK - WHAT YOUR SHOES ARE DOING TO THE WORLD (Orion, 2020)
In 2018, 66.3 million pairs of shoes were manufactured across the world every single day. They have never been cheaper to buy, and we have never been more convinced that we need to buy them. Yet their cost to the planet has never been greater.
In this urgent, passionately argued book, Tansy Hoskins opens our eyes to the dark origins of the shoes on our feet. Taking us deep into the heart of an industry that is exploiting workers and deceiving consumers, we begin to understand that if we don't act fast, this humble household object will take us to the point of no return.
Here are some great things people have said about FOOT WORK:
'A pioneering, pugnacious study' - Nature Journal
'Absorbing, meticulous and at times completely horrifying' - Lucy Siegle
'A superb primer on everything that is wrong with our world – and how we can start to change it' - New Internationalist
'Bracingly well written, this is a work of love, research and polemic' - Morning Star
'Fascinating and eye-opening, Foot Work shows brilliantly how a simple everyday object can shed light on the hidden costs of globalisation and environmental degradation' - Owen Jones
'Hoskins is a remarkable storyteller; as I visualised her rich, intense, and profound stories, I thought to myself that this important book must be adapted into a documentary film' Sven Segal, The Better Shoes Foundation
To read an exclusive extract in the Guardian, click here.
Buy Foot Work Now
---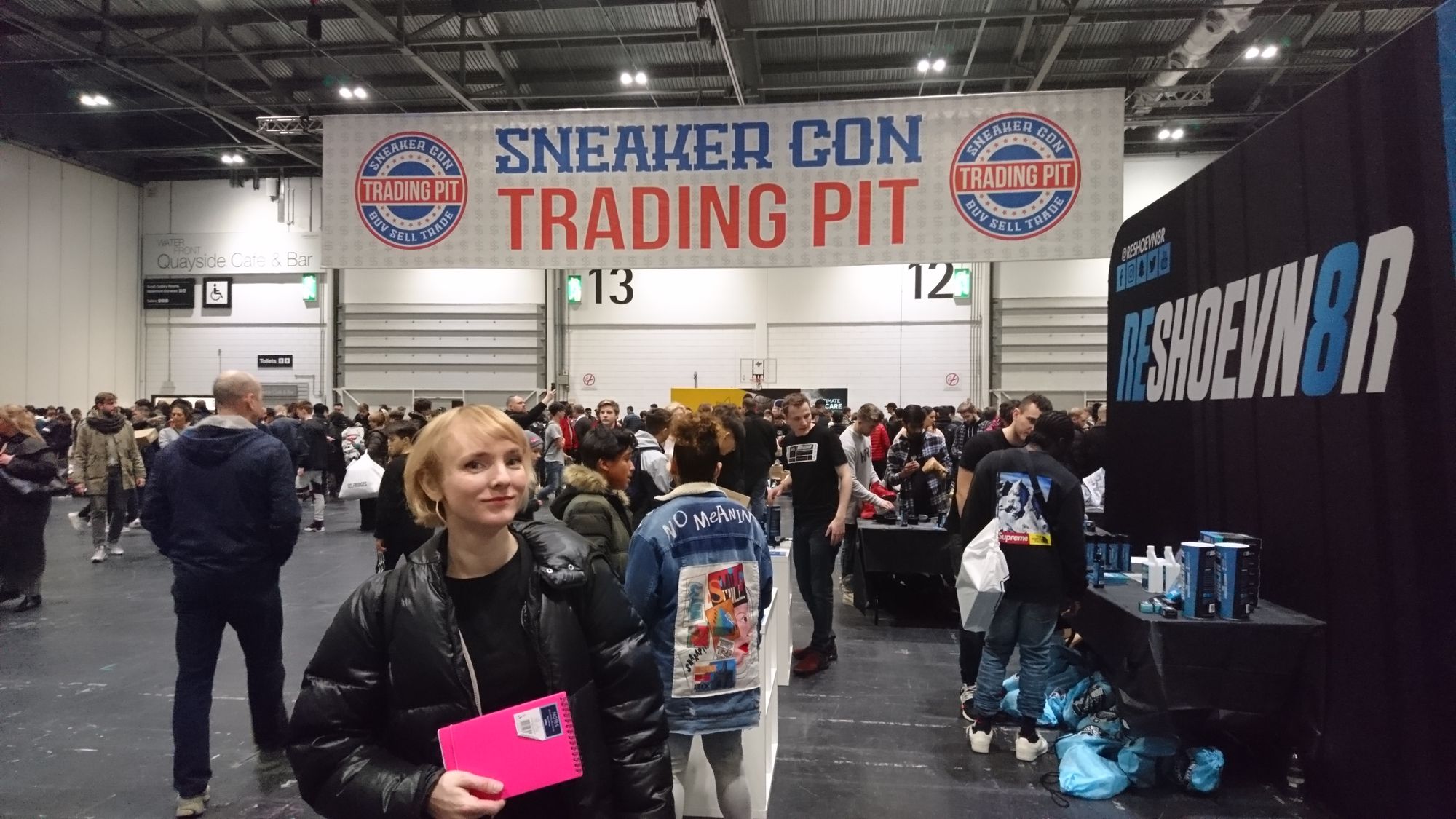 ---
STITCHED UP - THE ANTI-CAPITALIST BOOK OF FASHION (Pluto Press 2014)
Moving between Karl Lagerfeld and Karl Marx, Stitched Up is a controlled demolition of the alluring world of fashion. Tansy E. Hoskins exposes fashion's vampiric relationship with sweatshop workers, the planet, and our bodies. Why does 'size zero' exist? Is fashion racist? Why did the Rana Plaza garment factories collapse? Is 'green fashion' an alternative?
Beautifully illustrated with specially commissioned designs, In a compelling conclusion Stitched Up explores the use of clothing to resist. Stitched Up provides a unique critical examination of contemporary culture and the distorting priorities of capitalism.
And some great things people have said about: STITCHED UP:
"An incredible accomplishment" - Susie Orbach
"Makes a strong case for nothing less than a revolution" - Emma Watson - picked for Emma Watson's 'Ultimate Book List' in Vogue.
"A book that hangs like a garment on a coat-hanger. Take it off the hanger and put it on. By which I mean - read it and walk through history" - John Berger
"A controlled demolition, [Hoskins] uses facts and footnotes to strip away the apparel trade's decorative exterior and then dynamites the foundations… This is a book that will need to stay in print for years to come" - Monthly Review
Buy Stitched Up Now