Newsletter No.05 - The jumper Kate Dibiasky wore to die
'Don't Look Up' in jumpers, Leigh Bowery exhibition, plus are your old sneakers really recycled?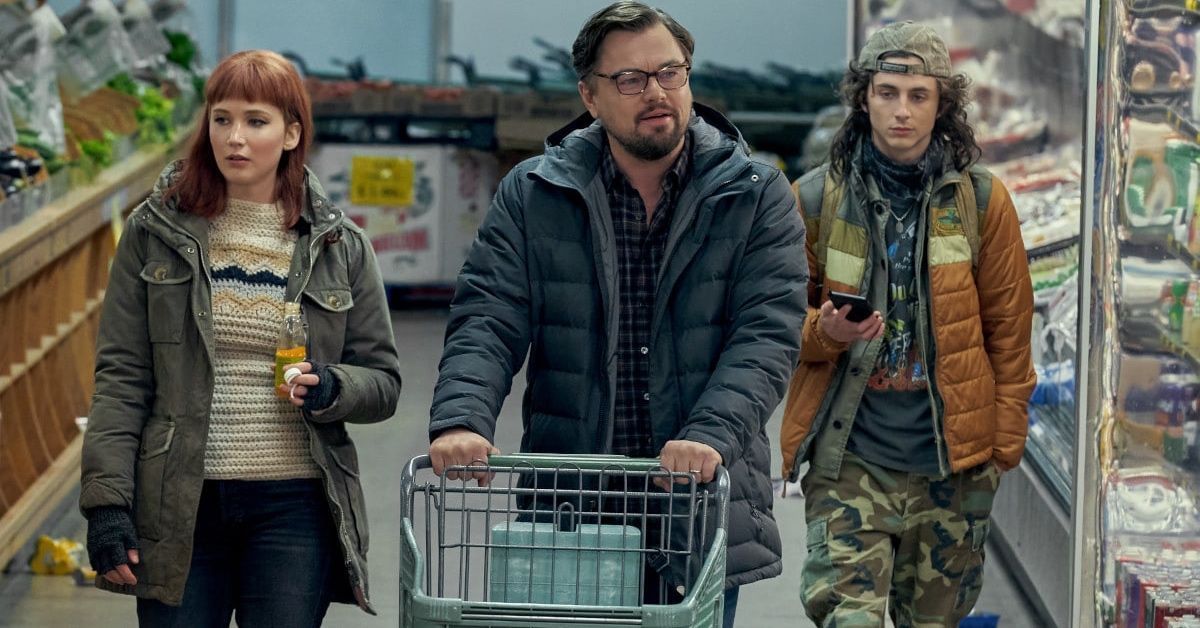 January greetings! Don't worry, this is not another Don't Look Up think piece. I just want to draw your attention to Kate Dibiasky's jumpers. Kate, played by Jennifer Lawrence in a redemptive return to form, is a counter-cultural icon - piercings, cool hair, thrift shop finds and combat boots. Costume designer Susan Matheson has talked about digging through charity shops for the perfect vintage leopard coat. But what Kate especially likes is jumpers. Jumpers that are generally hand-knit rather than machine made.
Let's turn to the pivotal final scene - a climatic ending so intense I had to go outside for some air. If you look at the image above or below, Kate is wearing crochet, a fabric that cannot be mass-produced by a machine. The patterns in crochet are complex and organic and must be painstakingly made by hand, rendering every item a unique slow fashion piece. A super-sleuth identified this final jumper as J-Crew from 2000 (made somewhere by someone in China who no doubt was not treated well) but overall I'm taking Kate wearing crochet to an End Of The World dinner party as a anti-fashion industry statement. It highlights the impact of the fashion system on the environment and signals to a growing understanding that we must stop ignoring fashion's impact on the planet. Kate was the first to spot the comet, she is the first to lose it at humanity's inaction, and at the ultimate moment, she wore a fabric style that says f*ck you to the fashion industry.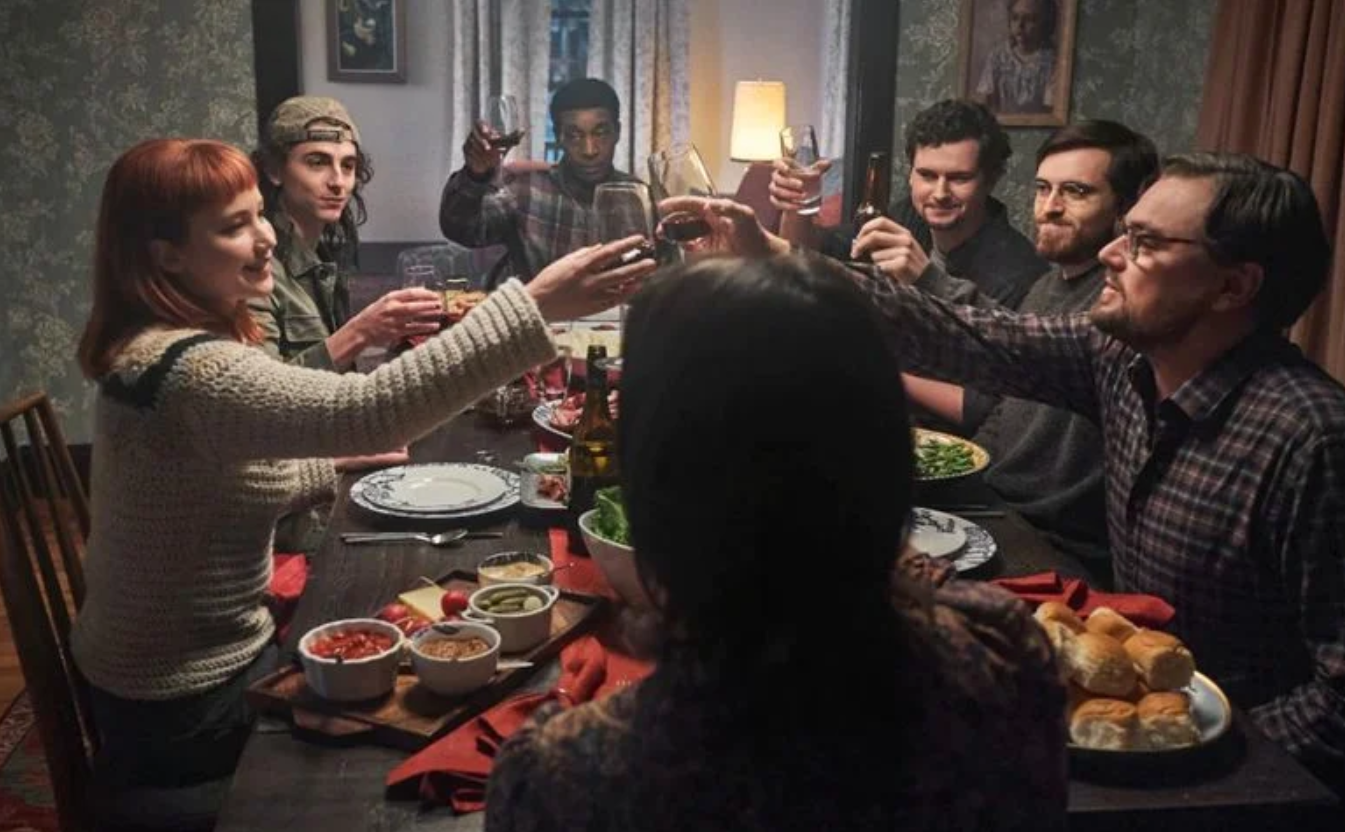 If you haven't watched Don't Look Up yet, I recommend it - despite it being depressing and far too America-focused. Two of the things I've done since watching have been to switch my bank account to a way more eco-friendly bank, and to sign up to a Climate Literacy For Journalists course. I'm half way through and it's great - highly recommended.
'He'd put a look together that was like living art'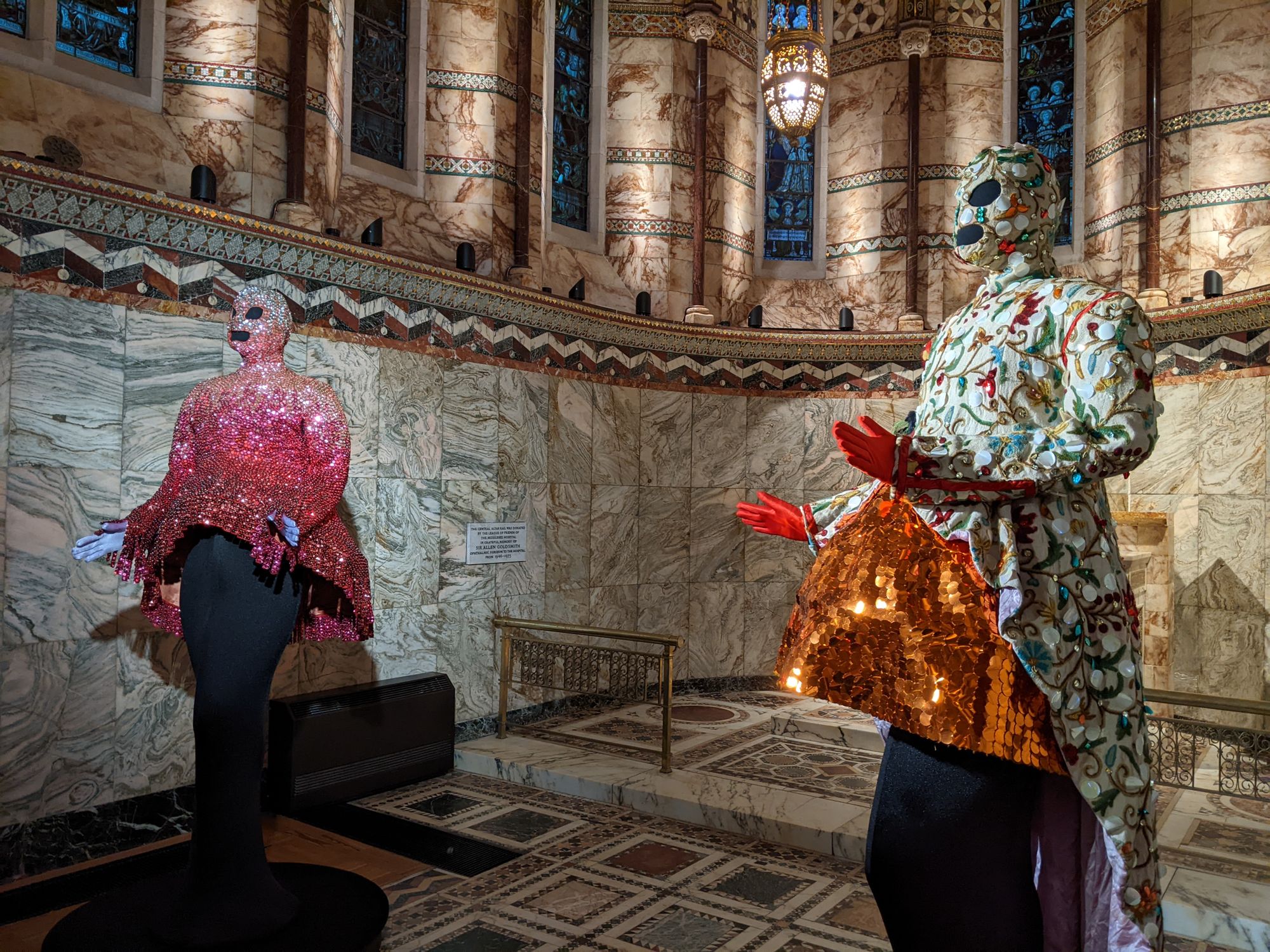 For a brief moment in time Leigh Bowery thrilled and shocked audiences with his art, fashion, and music. He used his body and identity to push fashion and performance to the limit. I went to see some of his costumes at an exhibition called Tell Them I've Gone to Papua New Guinea - this bitter sweet title refers to Leigh's instructions for what people should be told after he died of AIDS on New Year's Eve 1994.
The exhibition featured a documentary based on interviews with Leigh's friends and co-performers in which he was described as 'a living performative piece of artwork.' In an interview Boy George described Leigh as central to the rebellion against the enduring idea that it is major fashion houses who determine what is fashion and style. Purposefully uncomfortable and political, Leigh Bowery was 'the unreasonable demanding the impossible.'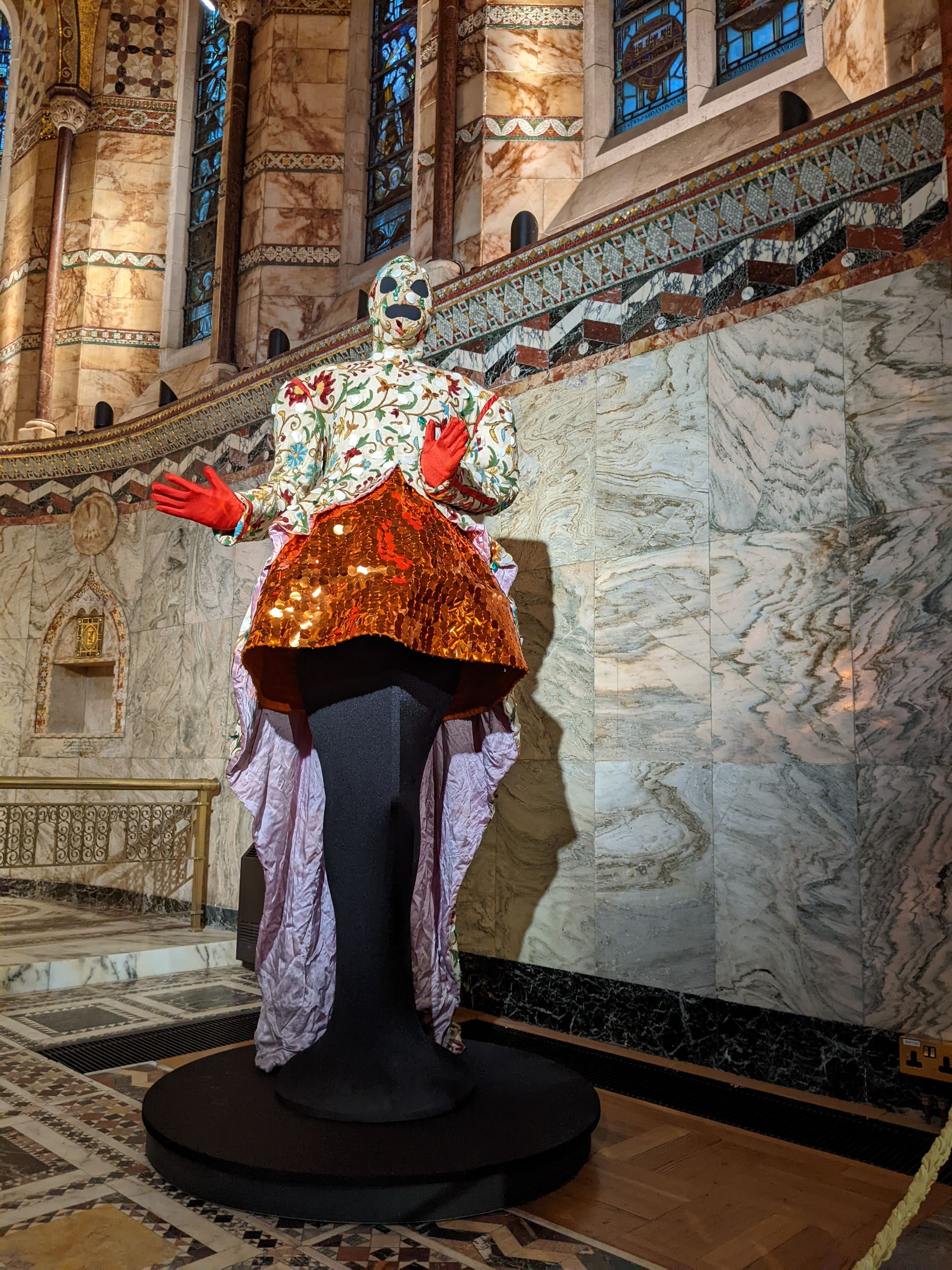 NOTES FROM THE PROFIT MARGINS:
These are some of the things I am keeping my eye on in the industry right now, this month they are mostly environmental:
This is really great - imagine a Sneaker Hunt where worn out trainers previously owned by celebs have a tracker put in them to test whether the recycling claims of major brands are fact or dangerous fiction. See the results here. (ThanQ @Sarah_Vandoorne for the tip-off about this.)
Destroying Jungles To Make Underpants - this article focuses on viscose, a material that comes from trees which could sound nice but is actually horrible when it involves destroying ancient rainforests to make the cellulose.
This Reddit picture of the Atacama Desert in Chile which has become a clothes dump. You could be forgiven for thinking it was a spoof picture, but there's more on Atacama in this Al Jaz article.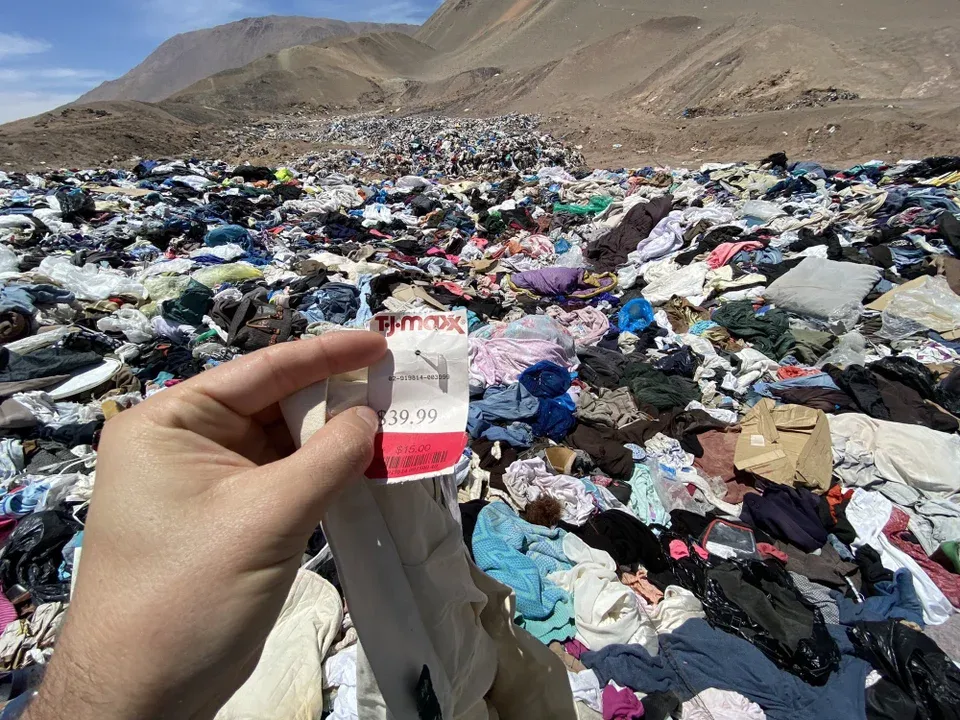 Before I go do my homework for the Climate Literacy course, thank you so much, as ever, for taking the time to subscribe and read this newsletter. It is monthly and free so please forward to anyone you think would be interested.
In solidarity, Tansy.
p.s. This super talented person recreated the Kate Dibiasky jumper! I found them here if you want to connect and say Wow or ask for the pattern.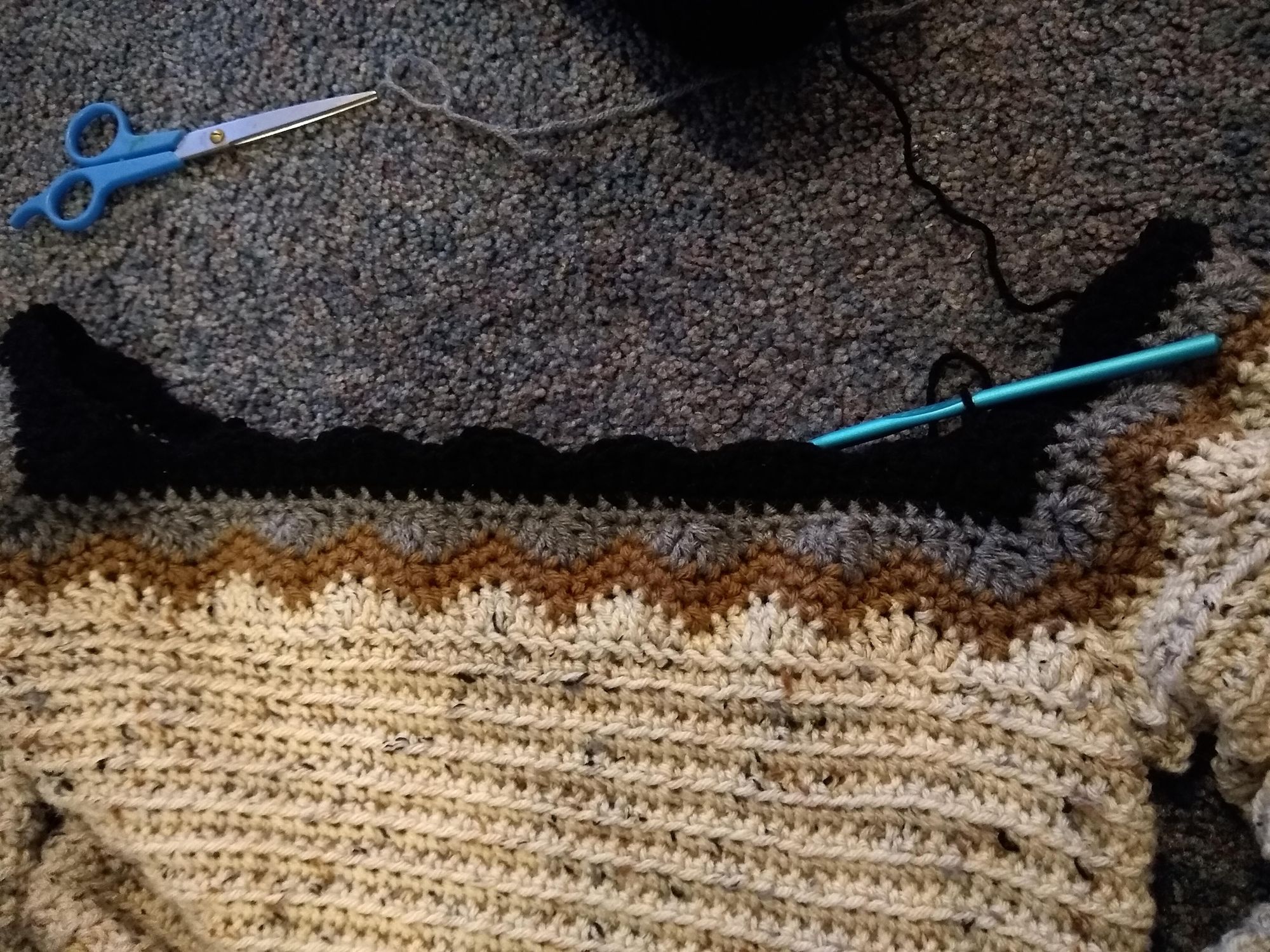 p.p.s. one more Leigh Bowery costume as a feast for your eyes!