Newsletter No.04 - Life In The Time Of Vaccine Inequality
Pandemics in a stupid economic system. Plus industry news and Abba's tax affairs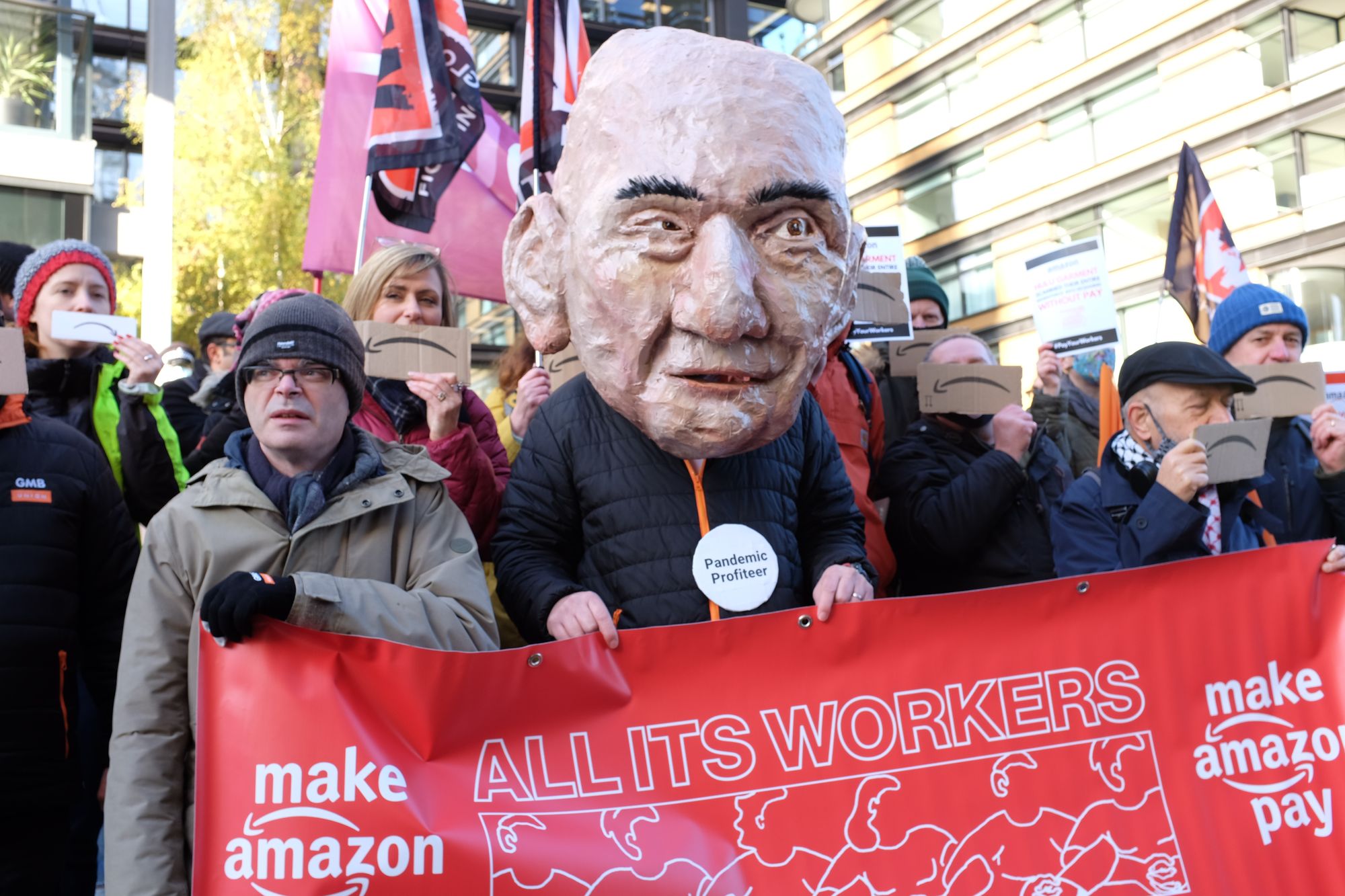 Hello and seasonal greetings!
I am writing to you from what feels like Plague Capital aka London where the majority of people I know either have Omicron, are testing to see if they have Omicron or are racing to booster jab clinics. It is unlike any other point I've experienced in the pandemic.
My apologies for skipping November's newsletter - I was dragging myself over the finish line to hand in the second edition of Stitched Up, and then racing off to Liverpool Street to join the #MakeAmazonPay protests on Black Friday.
The good news with the manuscript is that Pluto Press are thrilled and I have nothing else to do on the book - which is going to simply be called The Anti-Capitalist Book Of Fashion - until the proofs come back from the copy editor. It is set for release at the end of August 2022.
Quote Of The Month
Today's Quote comes from Dr Tedros Adhanom Ghebreyesus, Director General of the World Health Organisation (WHO) who had another pertinent line the other day - 'A cancelled event is better than a cancelled life.' But I want to dig into to his speech yesterday which said:
"No country can boost its way out of the pandemic...About 20% of all vaccine doses administered everyday are currently being given as boosters or additional doses. Blanket booster programmes are likely to prolong the pandemic rather than ending it by diverting supplies to countries that already have high levels of vaccination coverage, giving the virus more opportunity to spread and mutate."
Despite cases being found in Europe and Asia, Omicron is being identified with South Africa and the Global South. In addition to any blame being unfair, it is unsurprising that this new mutation was able to gain a foothold on a continent with the lowest rates of vaccination. Nigeria and Ethiopia have been able to vaccinate just 1% of their population; Mali, Cameroon and Niger are at 2%; and Uganda, Malawi and Djibouti 3%.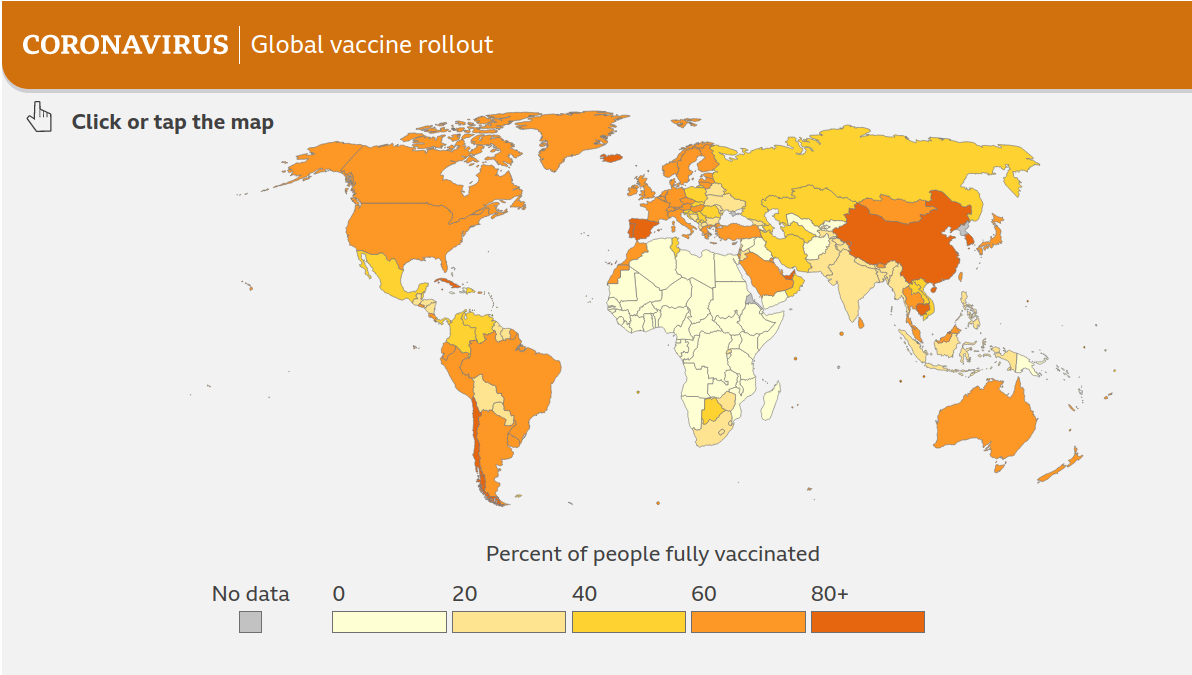 If we look at vaccine inequality through the lens of the garment industry, using figures published by the BBC, we see a similar pattern. Many countries that produce large quantities of garments are towards the bottom of the list when it comes to vaccine rollout.
While it is true that fashion's behemoth China has vaccinated 80% of its population, compare this to Haiti - 0.6%; Egypt - 17%; Myanmar - 22%; Guatemala - 25%; Bangladesh - 27%; Bulgaria - 27%; and Indonesia, Philipines and Honduras - 39%. This correlation between garment producing countries and low vaccination rates should not be a surprise. Economic reliance on garment exports was sold to many Global South countries as a way out of poverty when in fact it was a dead-end. The world has expected garment workers to bear the hardships of garment and mask production during Covid-19 and has not even shared access to vaccines in return.
The WHO saying we cannot boost our way out of the pandemic must be recognised as yet another warning against a capitalist system that sees resources and medicine hoarded by the Global North. Over a year ago, India and South Africa called for a patent waiver on vaccines, tests, and treatments but were repeatedly blocked by the UK amongst others. This blocking has cost the lives of millions of people. We live in a world where big pharma, backed by governments, are refusing to share life-saving knowledge because it is a profitable trade secret. It is infuriating to read that the pandemic could be under control by mid-2022 if 70% of the world was vaccinated by then and yet have big business block such a globally longed-for goal.
Health Warning: This is not to say that if you are in London or Berlin etc that you shouldn't have the vaccine when offered it - after all, you cannot donate your vaccine - and even if you could we're not striving for the Global South to exist on charitable donations! But once you've been jabbed join the campaign to force a change in global politics to end vaccine inequality as constant booster shots in the Global North is not the answer. We must end the imperialist attitude that judges half the world unworthy of health.
Notes From The Profit Margins
These are some of the things I am keeping my eye on in the industry right now: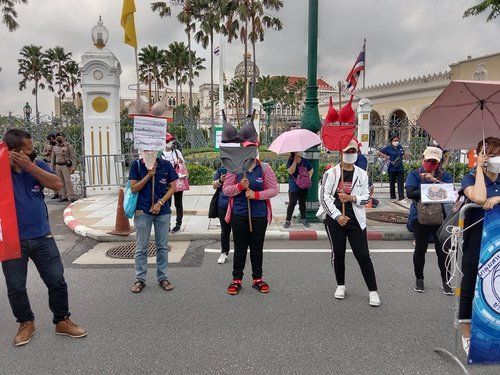 This article on the continuing Covid fallout in Lesotho, with sacked garment workers turning to sex work.
These Pandora Papers revelations about Top Shop's former owner Philip Green which showed that the Greens bought luxury properties and gave their friend a superyacht as the BHS chain collapsed leaving thousands of people out of work and without pensions.
And finally, it was a pleasure to speak with Dr Kat Sark for Chic Podcast - a podcast dedicated to Fashion, Design, Culture, Sustainability, Media and Technology. We talked about books, fashion education, and what truly decolonising the fashion industry could mean. Listen Here.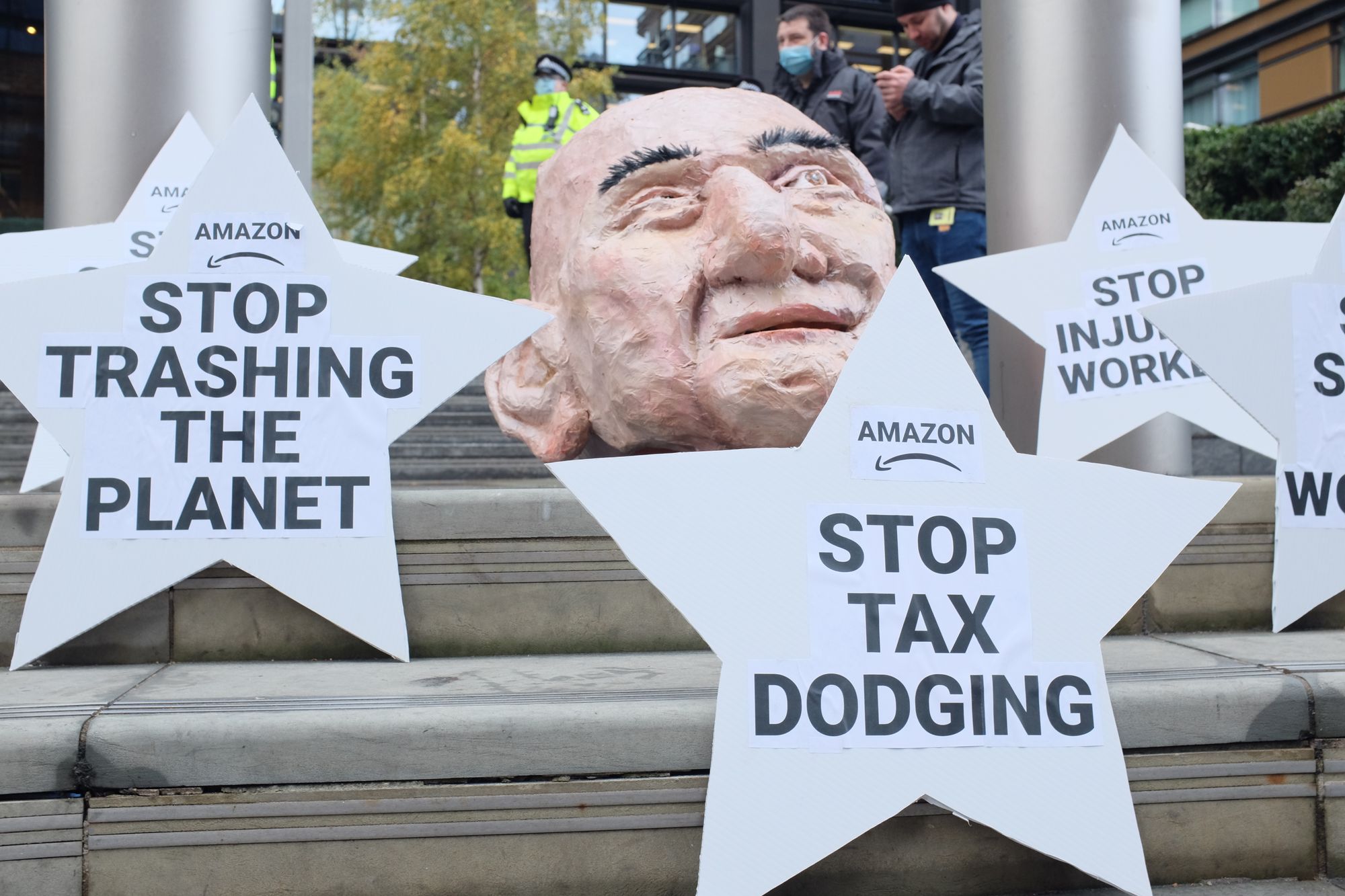 I am grateful to you for reading and I send you solidarity for the month ahead whether you are in or out of lockdown, able to spend the holidays with friends and family, hanging out by yourself, or working hard.
Going forward into 2022, if there is something you would particularly like to read about or which you think needs investigating, please let me know.
In solidarity, Tansy.
p.s. You might recall from the last newsletter that I went to a Mamma Mia themed Halloween party...Here We Ghoul Again (see below!). At the party I learned an interesting fact - Abba's outrageous costumes were in fact a tax dodging venture. Swedish tax law had a loophole that meant that if costumes were so outrageous they would never be worn on the street then they could be deducted against tax! A ghoulish fact indeed.